Friends & Founders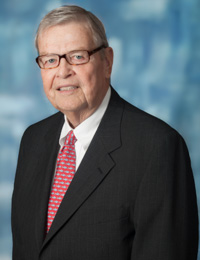 Anderson Wise
Anderson Wise (1938-2015) was a founder and namesake of the firm. His practice was concentrated in the areas of business law, real estate, and trusts and estates planning and administration. In 1960, Mr. Wise received a B.A. from the Virginia Military Institute. He was awarded a J.D. in 1963 from the University of Virginia. Following law school, Mr. Wise served for two years in the U.S. Army and was discharged with the rank of captain. During his career spanning over 40 years, Mr. Wise served as Jefferson County Attorney and as an Assistant Counsel to the NYS Senate Majority. He was a member of the New York, American and Jefferson County Bar Associations. Mr. Wise is admitted to practice before all New York courts.
A native of Watertown, Mr. Wise was very active in the community. He served on the Board of Directors for the Northern New York Community Foundation, Inc. for ten years, including service as its president from 1993 to 1994 and on the Watertown Family YMCA Board of Directors.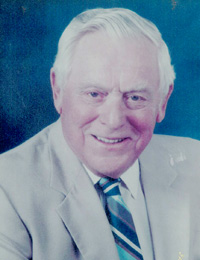 Richard F. Schwerzmann
Richard F. Schwerzmann (1918-2000) was one of the Founders of the firm having joined with Anderson Wise in 1985. He practiced in the areas of Business and Corporate Law, Trusts and Estates and Real Estate. He started his practice in Watertown, New York in 1941 after receiving his Bachelor of Arts Degree from Wesleyan University, Middletown, Conn in 1938 and law degree with honors from Albany Law School in 1941. He was known for being as talented a businessman as he was a lawyer. Among his many community activities he served as a member of the Watertown Airport Commission, director of the Agricultural Insurance Company, director of Seaway National Bank, trustee and past president of the Children's Home of Jefferson County, trustee of the Watertown YMCA and co-chairman of the Watertown Community Chest campaign. He was a member of the New York State, American and Jefferson County (past president) Bar Associations.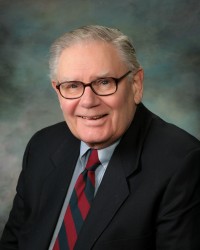 Leslie H. Deming
Leslie H. Deming, (1928-2015) joined the firm as of counsel in 1994. He practiced in the areas of business, education and municipal law and finance. Mr. Deming was a 1950 graduate of the Wharton School of Finance and Commerce at the University of Pennsylvania. He earned a J.D. from Syracuse University in 1955. After serving in the military, including tours of duty in Korea, Mr. Deming returned to his roots in Syracuse, New York where he served as corporate counsel for the City of Syracuse and counsel to the Syracuse Urban Renewal Agency prior to joining the firm.
During his career, Mr. Deming served on the Board of Directors of American General Life Insurance Company of New York, and acted as counsel to the Development Authority of the North Country.